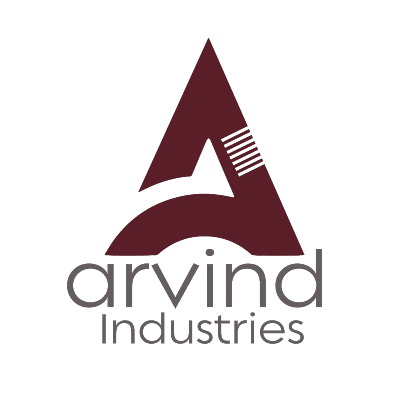 [email protected]
318, Devnandan mega mall, Opp.Sanyas Ashram Road, Ellisbridge, Ahmedabad - 06, Gujarat, India.
Anchor Bolt Manufacturer in India
Anchor Bolt Manufacturers, Exporters, and suppliers in India
Arvind Industries is one of the largest Anchor bolt manufacturer in India. Anchor bolts are part of the fastener family. An anchor bolt connects an object to concrete. They are made with an external thread at one end, which is used to insert through holes in previously machined parts, and are tightened with a nut. Anchor bolts play an important role in the development of steel structures; They have high yield strength to withstand compression fittings. Our anchor bolts are manufactured in various sizes. Dimensional variations such as thickness, length, shape, size, and diameter are preferred for a variety of industrial applications.
Anchor bolts are essential fasteners used in construction, engineering, and other industrial applications to secure heavier components to the foundation or base. Anchor bolts are commonly used in the construction of structures, such as bridges, buildings, and towers, and in the assembly of machines and equipment. As a result, the demand for high-quality anchor bolts is always high, and many manufacturers and suppliers have emerged to meet this need.
Anchor bolt manufacturer in India specialize in designing, manufacturing, and supplying anchor bolts of different types, sizes, and materials. These suppliers are responsible for ensuring that the anchor bolts they supply are of high quality and meet the required industry standards. The supplier's ability to produce custom anchor bolts to match specific industry requirements has been a key factor in the industry's growth.
Types of Anchor bolts manufactured and supplied include:
1. Wedge Anchors: These anchor bolts are ideal for use in concrete applications, where a strong and reliable fastening is needed.
2. Sleeve Anchors: This type of anchor bolt is designed for use in applications where vibrations are a concern. Sleeve anchors are ideal for use in hollow walls and structures.
3. Expansion Anchors: Expansion anchors are an excellent choice for high-tension applications as they expand upon tightening, providing a secure fit.
4. Concrete Anchor Bolts: Concrete anchor bolts are designed for use in concrete applications where higher load capacity is necessary.
5. Lag Shield: Lag shield anchor bolts are ideal for use in softer materials, such as brick or concrete blocks, where additional support is necessary.
Arvind Industries provide a range of services to their customers, including technical support, engineering services, and custom design and manufacturing. They work closely with customers to understand their specific requirements and help them select the appropriate anchor bolt for their application.
Our high-quality anchor bolts and in-house processing capabilities have helped us to establish ourselves as one of the most promising and leading Anchor bolt manufacturers in India. We have supplied more than 100 tonnes of anchor bolts to India in the last many years. Custom anchor bolt orders are also accepted, and are ready to ship as soon as the customer needs them.
Availability
Standard: EU, IFI, CSN, Italian, ASME, British BS, Indian IS, ISO, DIN, Polish PN, SAE
Sizes: M2, M2.5, M3, M4, M5, M6, M8, M10, M12, M14, M16, M20, M24, M30, M36, M100 to M160
Length: 3/8 to 8″
Types of Anchor Bolts manufactured
U-Bolt
Eye-Bolt
J-Bolt
Stud-Bolt
L-Bolt
V-Bolt
Supplying anchor bolts to the following local cities
Arvind Industries is one of the leading manufacturers and exporters of Anchor Bolts in India due to their reliability and performance. We export two containers of anchor bolt products to various customers at Indian ports every month. We have sales representatives in most of the major cities because we provide high-quality Anchor Bolts manufacturers at affordable prices with simple services.
Export anchor bolt products to the following countries
Every anchor bolt fastener that is delivered under the Arvind Industries name is a special Anchor bolt manufactured in India using the latest technology. At Arvind Industries, we understand that high quality is possible only when excellence is maintained at every stage of the process. We believe in facing challenges for better product performance and services. Custom anchor bolt orders are also accepted, and are ready to ship as soon as the customer needs them.
In conclusion, Anchor bolt manufacturer in India play a crucial role in the construction, engineering, and other related industries. Arvind Industries provide high-quality anchor bolts that are critical to ensuring the safe and efficient operation of machines, equipment and the construction of structures such as bridges, buildings and towers. With their dedication to quality and excellent customer service, these manufacturers and suppliers will continue to contribute to the growth of these industries for years to come."